Formed from the desire to pause and be present, Jentl was created as a reminder to take time for ourselves, assess where we are and what we need.
Jentl is a place to explore and discover new slow and sustainable rituals to enhance your environment, health and wellbeing
more about us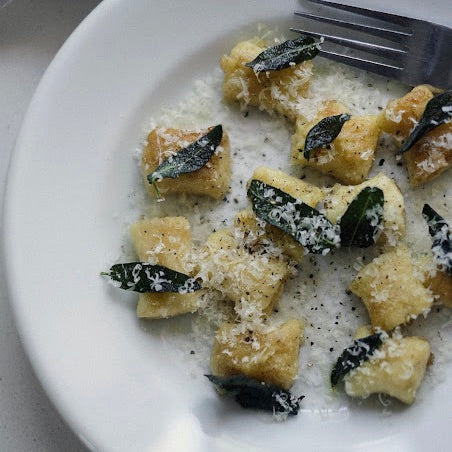 Cooking Meditation: Homemade Gnocchi Recipe
This is a very basic and traditional homemade gnocchi recipe. We suggest getting clean, comfy, light some candles, pour a glass of your favourite wine, sparkling water with lemon or herbal tea, put your favourite cooking playlist on and unwind with this simple gnocchi recipe.
read more